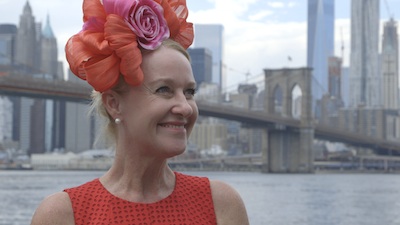 MadHATtan The Movie
Outback milliner Felicity 'Flic' Brown is on a mission.
She's taking her amazing collection of hats and fantastic headpieces to New York for Fashion Week, ready to take on the world, one hat at a time..... it's the transforming story of a remarkable journey from the remote red dirt of the Kimberley in Australia to the concrete jungle of New York.
A journey about creativity, a passion for fashion, remote places, big cities, overcoming obstacles and following your dream.